Why is it useful?
The Product-Market Fit survey is a proven method to get a continuous understanding of how users value your product. This helps you prioritize features to increase your PMF. To run it properly, you need granular control over who to ask when. Formbricks makes this possible.
How to get started:
In a nutshell: Decide what constitutes a "Power User" in your product. Set and send the corresponding attribute to Formbricks and use it to pre-segment your user base. Formbricks automatically asks a predetermined amount of users weekly, bi-weekly or monthly. The continuous stream of insights help you develop your product with the core user needs front and center.
Step 1
1. Pre-Segmentation
Signed up for more than 4 weeks? Used a specific feature? Set up a custom condition to only survey the right subset of your user base.


Step 2
Survey users in-app
On average, in-app surveys convert 6x better than email surveys. Get significant results even from smaller user bases.
Step 3
Loop in your team
Pipe insights to where your team works: Slack, Discord, Email. Use the webhook and Zapier to pipe survey data where you want it.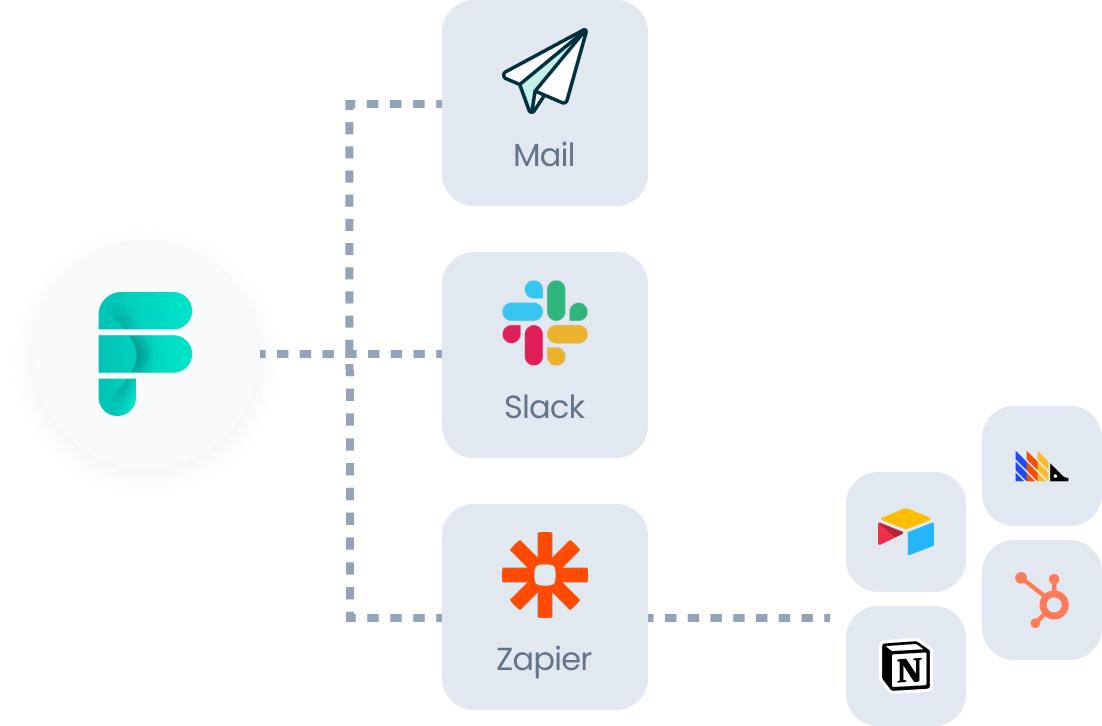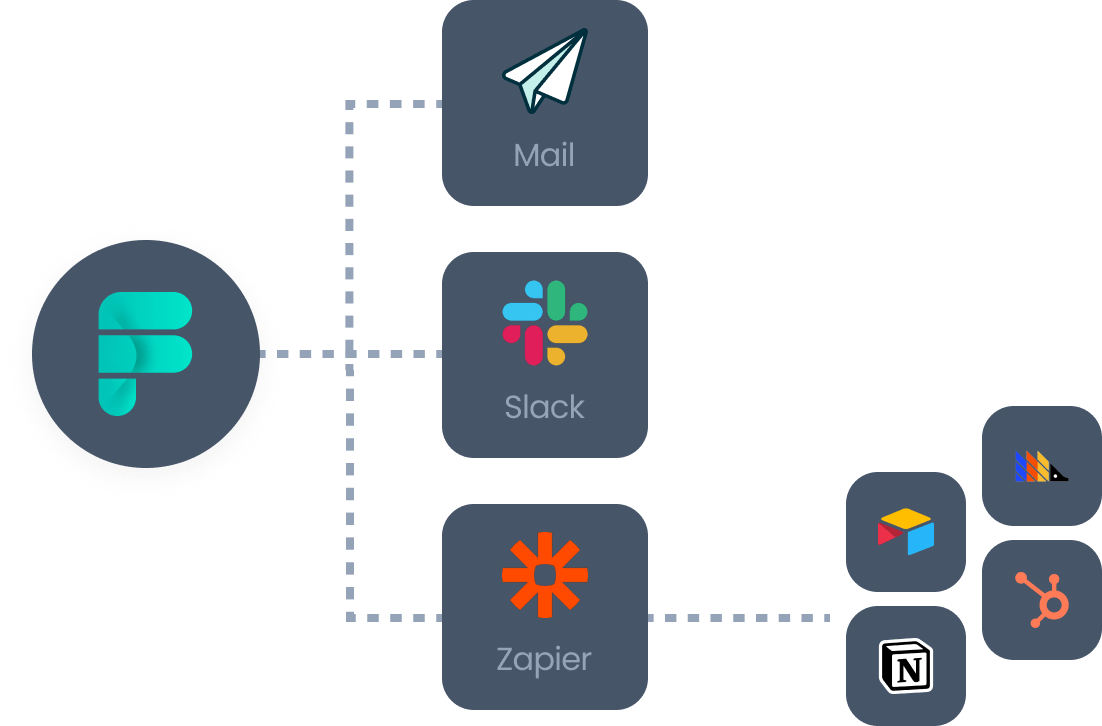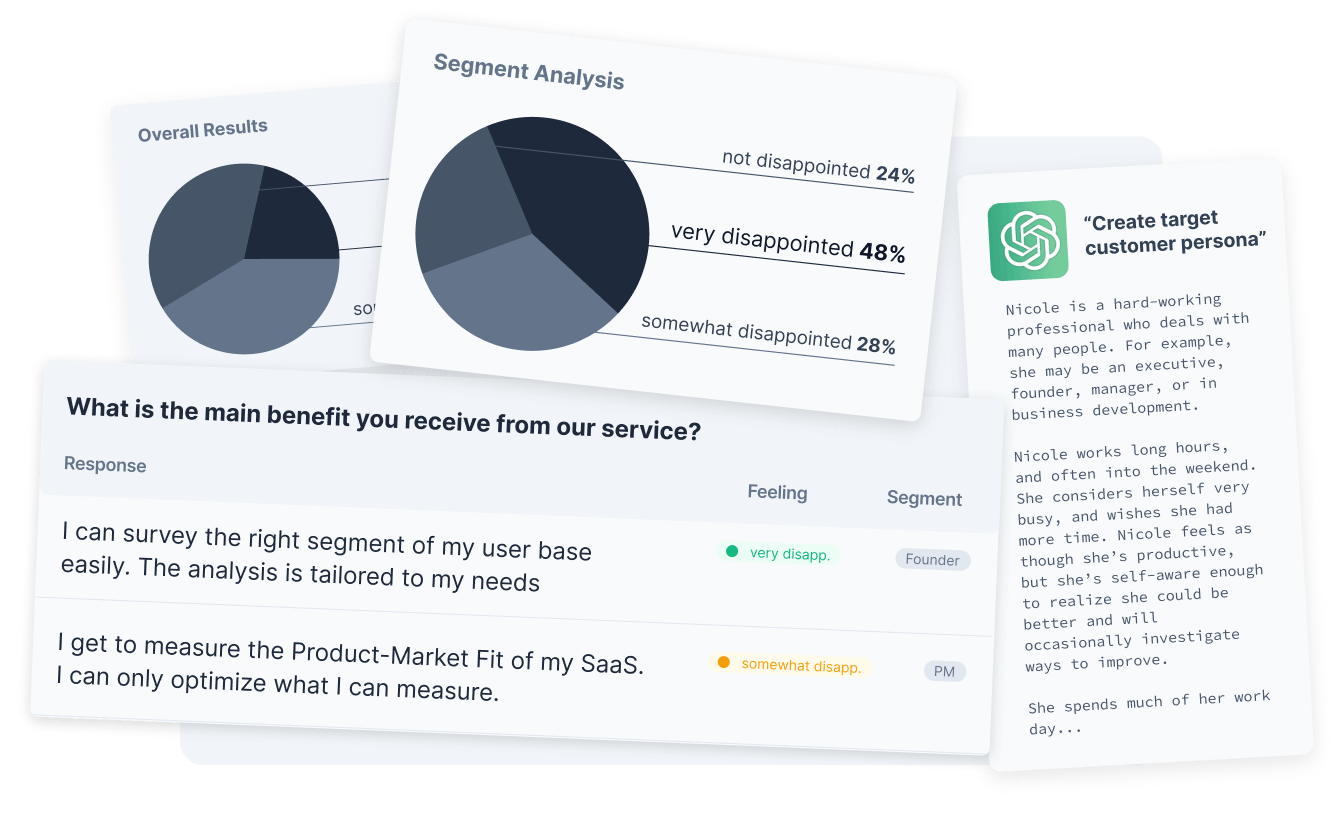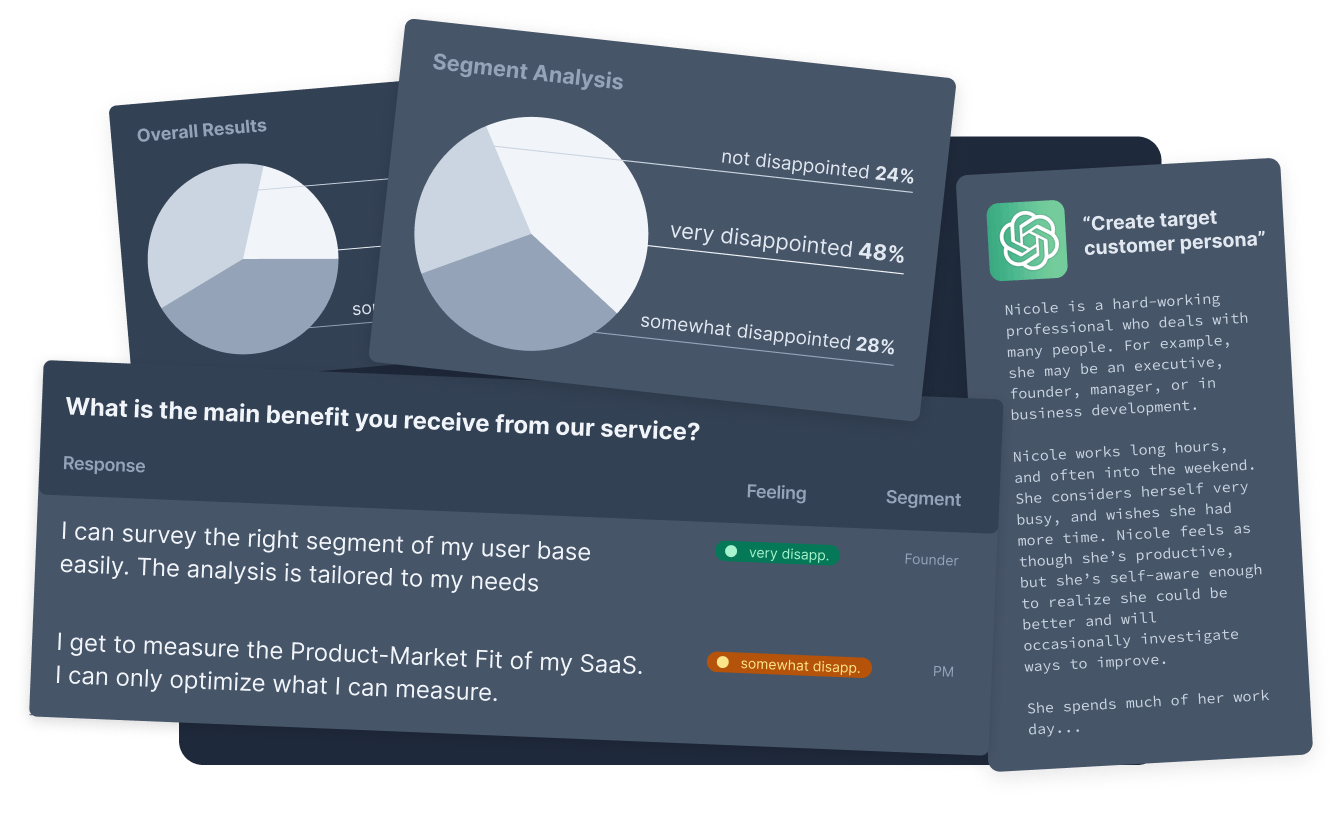 Step 4
Make better decisions
Down the line we will allow you to build a custom dashboard specifically to gauge Product-Market Fit. Beat confirmation bias and build conviction for the next product decision.
READY to measure PMF?
Get started in minutes.
Measure Product-Market Fit with a survey that converts 6x better than email.
Other Best Practices