Video: Walk-through of the new Formbricks
The new, powerful Formbricks is almost ready!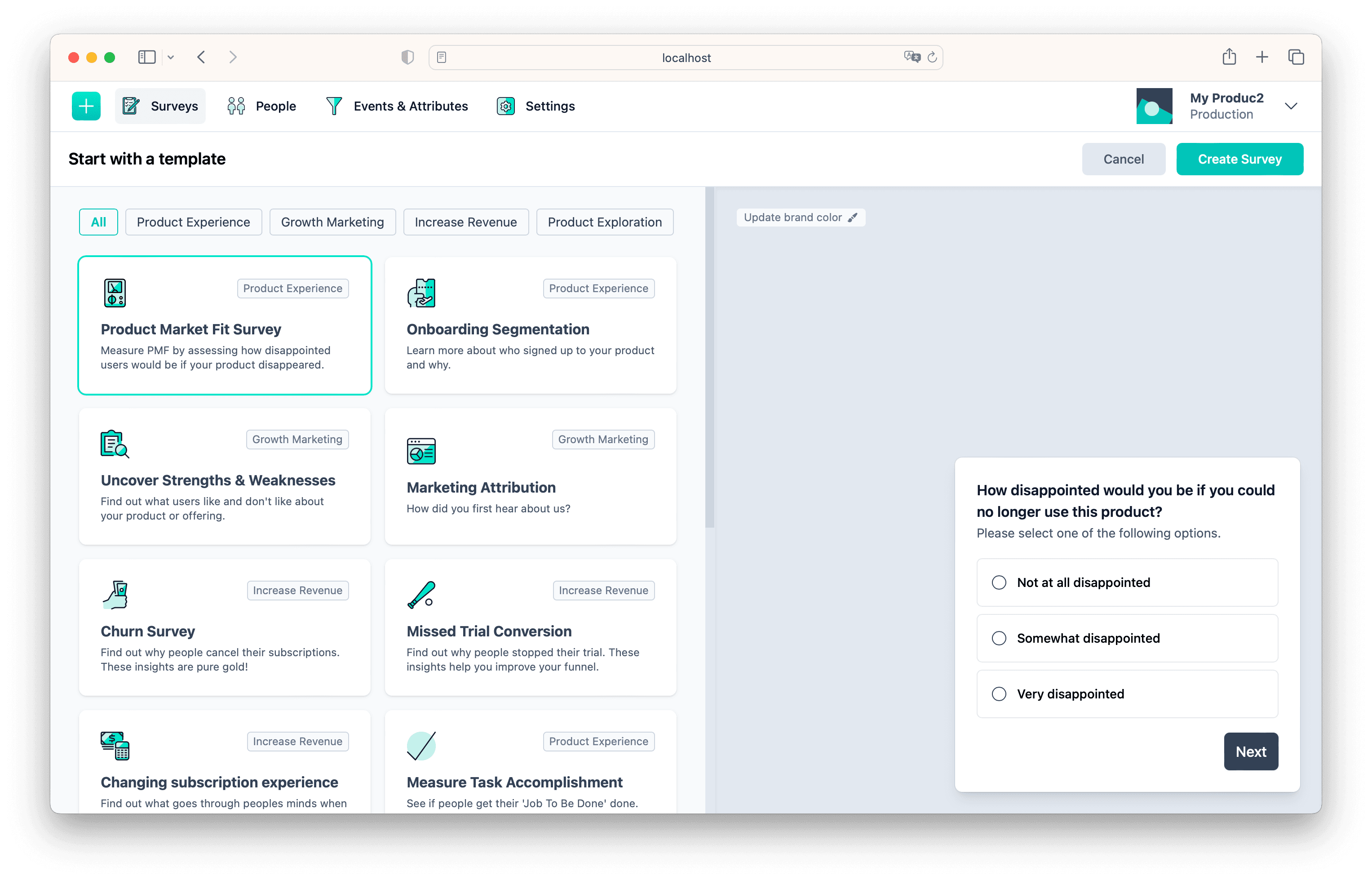 We've been working hard on getting a revamped Formbricks ready - we're almost there!
What you can do with it:
Design any survey you want
Trigger at any point in your app both No Code (page view, element click) and Code (hook formbricks.track into your event)
Pass custom user attributes to Formbricks to segment your user base
Have a look:
Formbricks is a lot more powerful than ever before! :mechanical_arm:
You can create:
Onboarding surveys,
PMF surveys,
Churn surveys,
Feature chaser,
Feedback box,
Identify customer goals,
Measure task completion,
etc, etc.
Stay tuned, Formbricks Cloud goes live soon!